Meet JIM RICKARDS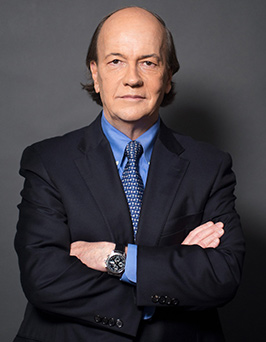 Most people know Jim Rickards because of his three New York Times best-selling books: Currency Wars, The Death of Money and The Road to Ruin. But his credibility goes much further than that. He was involved in the Iran hostage crisis in the 1980s. In the 90s he was the principal negotiator in the bailout of hedge fund Long-Term Capital Management by the Federal Reserve Bank of New York. He also helped develop one of the first electronic stock exchanges -- the same system NASDAQ uses today. More recently, he's been advising the CIA, the Pentagon, the NSA and 14 other U.S. intelligence agencies. He's on a first-name basis with some the biggest investors and traders on Wall Street, CEOs of major banks, even members of the Federal Reserve and has connections all the way to the US Treasury and the White House.
TRIGGER EVENT
PREPARATION KIT
You don't need to feel helpless in the face of a financial crisis.
I've prepared a total solution for any American who answers my message today. Not only can you use what I'm about to show you to preserve your wealth... and protect yourself, long after the fallout from this "trigger event"... you could get richer too.
That's what history's wealthiest investors always figure out how to do. It's what I want to show you how to do, too.
Here's everything I've assembled for you…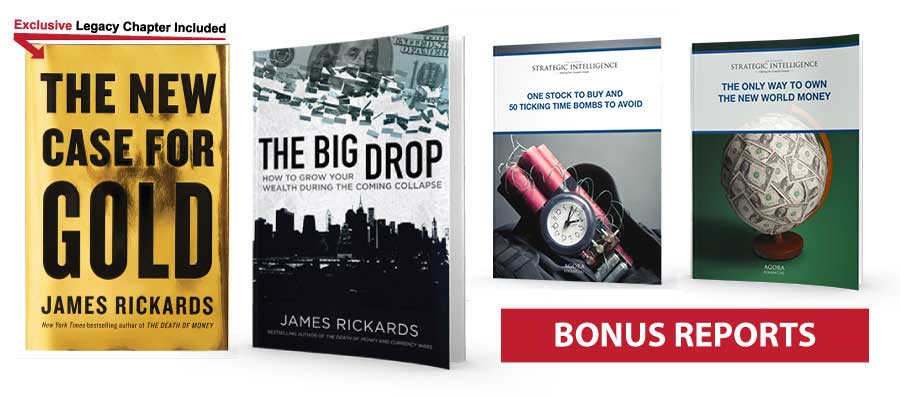 A FREE copy of my latest book, The New Case For Gold.
A free copy another full book, The Big Drop - This is my limited-release blueprint for how to survive a looming 4,000-point plunge on Wall Street.
Your free research report, One Stock to Buy and 50 Ticking Time Bombs to Avoid... which names the toxic stocks you want to dump now... and one powerful share you'll want to own before the mud hits the fan.
"The Only Way to 'Own' the New World Money"... which lays out the only way anywhere for private investors to own the future of this coming U.S. dollar replacement currency.
A Word From OUR SUBSCRIBERS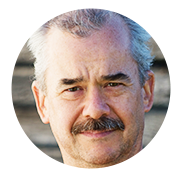 Just want to say how much I appreciate your timely and insightful narrative each month. You are providing a very valuable service.
Thank you for sharing your experience, knowledge, and wisdom to those vast numbers of us who fill the ranks of the 'common man.'
We are indebted to you."
— Chris D., Baltimore, Maryland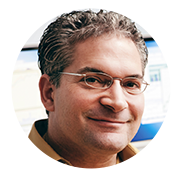 "This is excellent value for money and I am sure every reader can feel your passion about the subject and your desire to educate us.
Thank you so much, Jim."
— Bob R., Cleveland, Ohio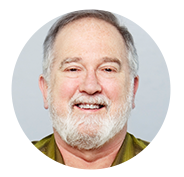 "Thank you so much for all of the investment advice you have provided in Strategic Intelligence. I appreciate it very much. In researching the market and deciding what to do to protect my (very modest) savings, I have found that your analysis of the economy and your investment advice stand head and shoulders above the rest...Thank you!"
— Jeff S., Chicago, Illinois
ABOUT JIM RICKARDS'
STRATEGIC INTELLIGENCE
The goal of Jim Rickards' Strategic Intelligence is simple — help you prepare and profit from the coming collapse of the dollar. Your editor will be Jim Rickards. According to him, "the end of the international monetary system is imminent and it will wipe out millions of unprepared Americans."
He's uniquely qualified to help you too — spending over 35 years in investment banking, international economics and politics and national intelligence advisory roles. His contacts and experience will allow you to hear the most crucial strategic market intelligence first, so you can profit before anyone else.
To safely guide your investments, Jim has developed a revolutionary way of looking at the financial system and stock markets. It's unlike anything you've ever seen.
It gives him insight on exactly how the dollar's collapse could play out, what stocks might fall, and what assets could rocket up in price. His predictive tool – something he calls "complexity theory" – will warn you well in advance of the coming collapse. In the financial world, this tool is entirely new and unparalleled.
Jim will use this theory to help you build safe investment positions in stocks, bonds, cash, art, land, precious metals and other hard assets.
In fact, it's estimated there are less than 10 people in the entire world who know how to apply "complexity theory" to the financial markets. Jim is one of them… a recognized thought-leader who pioneers its' use to help you profit ahead of turmoil.
In this monthly publication, Jim Rickards will be writing directly to you, keeping you up to date on how the dollar's collapse and replacement is unfolding.
He'll warn you about the potential triggers that may set off the coming crisis. And he'll give you specific investment recommendations and wealth protection strategies that will help you grow your wealth even during the meltdown.
Until now, Rickards has only provided this kind of service to his high net-worth clients and members of the U.S. intelligence community.
But with Rickards' Strategic Intelligence, you too will have the opportunity to hear his best ideas on an ongoing basis.

MENU |